Proshot clay target range forms part of The Wattle shooting range facility, situated on Danielsrust Game Farm
We are dedicated to clay target shooting and currently we offer 3 Compak ranges and one Stand Sporting range. All the ranges are equipped with top quality remotely operated trap machines.
A fourth range is in the process of being built.
We cater for beginners through to expert level, all in a relaxed and sociable atmosphere.
We can accommodate groups that have never shot before, supplying ALL the equipment that is needed and also basic coaching to ensure that the experience is truly unforgettable.
A social atmosphere with braai facilities will ensure a perfect end to a great activity.
About your "Master at Arms"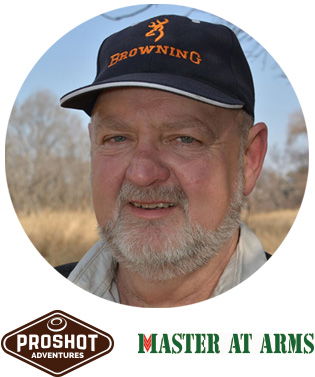 Frik Viljoen is a firearms enthusiast based in Johannesburg, South Africa. Frik has been refining his firearms proficiency since the age of 16 and has experience with the use of firearms ranging from the military context, to the professional use of firearms in safety and security, and the use of firearms for recreation. Frik is a representative of the South African Clay Target Shooting fraternity at a provincial and national level. For the better part of a decade, Frik has held the position of Chairman for the Doornkop Clay Target Club and as an associated member of Clay Target Shooting South Africa. His passion for increasing the accessibility for enthusiasts to safe, educational and fun firearms-based activities has developed into a business offering facilitated recreational firearms use – specifically, Proshot Adventures clay pigeon shooting. Proshot Adventures offers an opportunity for the creation of lifelong memories for first timers and experienced shots alike. Proshot shoots are hassle free, with Frik and his team handling all set up and clean up activities, and are designed to focus on fun in a safe and professional environment. With over 40 years of experience, Frik and his team are more than capable of providing the instruction and support necessary to get even the most inexperienced shot breaking clays like a pro.
For more info: https://www.proshotadventures.co.za/